Family holidays in the Pillerseetal valley
Hiking in the Pillerseetal valley
The Pillerseetal offers hiking trails for everyone. Whether your a hiker or alpine climber - in Pillerseetal you will find just the right thing for you. Great hiking areas like the Buchensteinwand, the Steinplatte or Wildseeloder provide opportunities for short hiking trips but also for ambitious "mountaineers". Your host Georg Simair is a state certified mountain and ski guide. Arrange guided tours on the Loferer Steinberg mountains. You will also receive many valuable tips and tour suggestions.
Gentle meadows and impressive high peaks can be visited during your hiking holiday in St. Ulrich. Familys and interested people will find various theme & pilgrim trails like (Triassic Trail, Tyrol alpine flowers paths, Jakobsweg or Legend Trail). So take your walking shoes and go to the top "Salute the Mountains!".
The Pillerseetal - a paradise for those, who love nature!
Gentle alpine meadows and impressive high peaks can be explored during your hiking holiday in Ortisei. Families and those interested can find various theme and pilgrim trails in the PillerseeTal (for example the Triassic Trail, Tyrolean Alpine Flower Paths, the Way of St. James or the Sagenweg). So pack a backpack, lace up your hiking boots and head up to the summit - "Berg-Heil"!!
Swimming holiday in the Pillerseetal valley
If you like the element of water, you will love the PillerseeTal. You have the choice! Natural ponds, mountain lakes, rivers, mountain streams or maybe an outdoor swimming pool? The area around Ortisei has something for everyone. The PillerseeTal Card also gives you many free entries!
•    Aubad Fieberbrunn (adventure outdoor & indoor pool with sauna village)
•    Indoor pool in St. Ulrich am Pillersee with crystal sauna
•    Lake and outdoor pool in Waidring
•    Natural pond Lauchsee in Fieberbrunn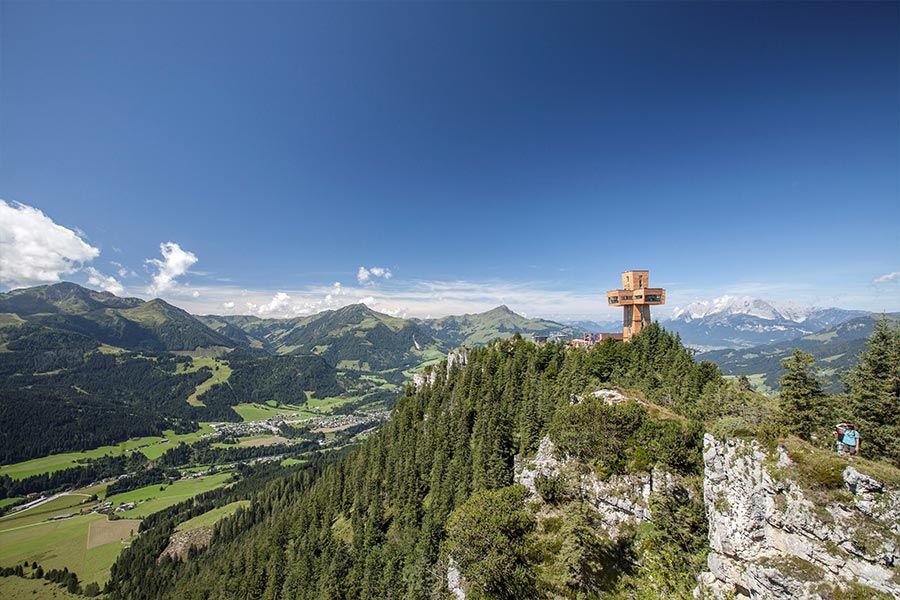 Jakobskreuz
The almost 30 meters high and walkable Jakobskreuz on the Buchensteinwand is worth a visit and is one of the absolute highlights in the PillerseeTal!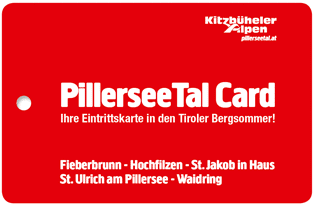 Holiday in the wonderful Pillerseetal valley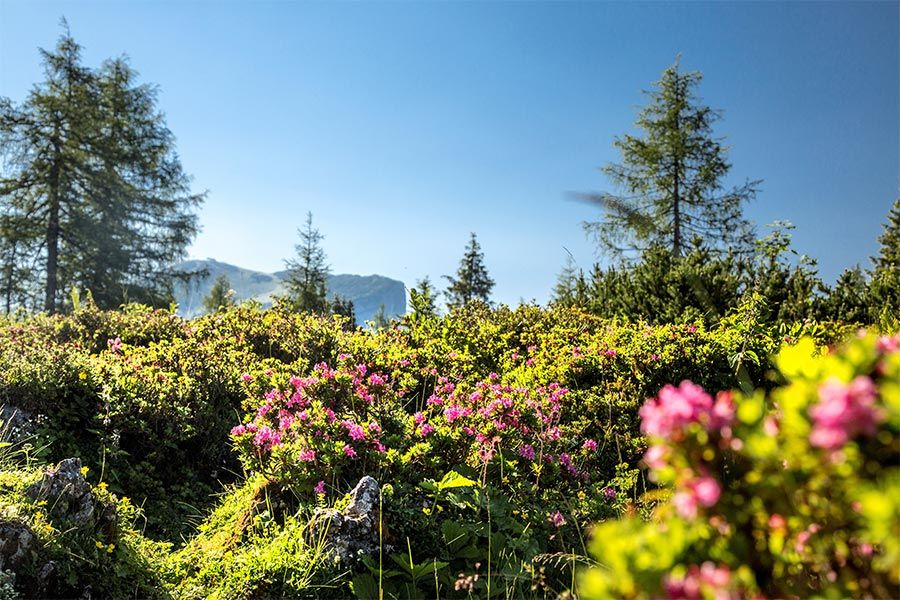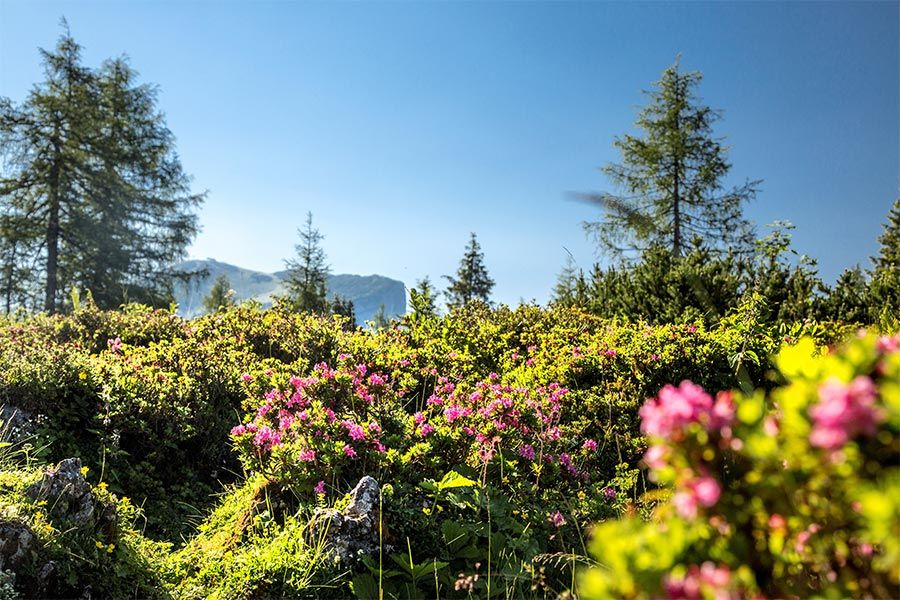 Summer- & winter holiday
Hike through our unique mountain world in summer and benefit from the location of our house in the midst of the most beautiful ski areas an directly at the cross-country ski trail during your skiing holiday in the Pillerseetal